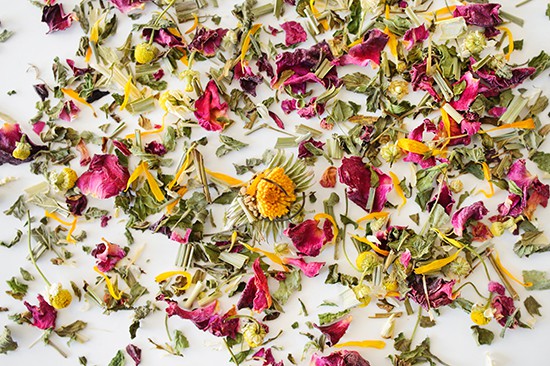 The Blossom Infusions tea range has been lovingly created and blended by Naturopath, herbalist and tea lover Annabel Mason of Blossom Wellbeing.
Blossom Infusion teas offer a true experience for the tea drinker. These teas turn cuppa time into 'me' time. From the initial beauty of their packaging, to the incredible aroma that hits you when you open them, to the visual treat offered by the blends, they are like looking at a beautiful bunch of flowers, to their subtle and unique tastes Blossom Infusions are a true gift for you and your senses. If I had to pick a favourite it would be Blossom Bliss but that almost feels like choosing a favourite child, I really have enjoyed each of the teas I have tried. Revitalise for a pick me up, Women's Blend for that time of the month, Unwind before bed, YEP for the soothing peppermint. I could go on and on but now I want a cup of tea. A gorgeous gift for yourself or your loved ones. Tea made with love and the perfect energy!
Blossom Infusions are my saving grace as a mother. They are pure and harmonising, promoting calm throughout the stretch of motherhood. Every cup is an act of nourishment. 'Calm Mother' is mine (and my family's!) favorite blend.