Are you incredibly sensitive to other people's energies, even though you don't want to be?
Do you sometimes feel as though you've lost yourself amisdt the busyness of meeting everyone elses needs?
Energy work can help.
First, you'll lie down and relax.
Then, I'll tune into your energy field, clearing away any stagnant bits and balancing the chakras. (Don't worry, I've been trained and trained and trained in this!)
At this point, I may ask you to do some gentle breathwork in order to get your energy moving.
Once the stagnant or congested energy has been cleared away, we focus on bringing in good clean, vitalising energy.
Your only job is to let go and receive.
You'll leave feeling lighter and more like yourself. (Without herbs, dietary changes, or the gym!)
By working energetically as well as physically, we can improve the vitality and balance of the physical body as well as working with the energy, emotions or thought forms and limiting beliefs which are being held in the chakras (energy centres) or energy bodies. These sessions bridge the mind/body connection and I work in a grounded and practical way which is free of 'new age' terms.
How did I get into this?
All my life, I've been sensitive to energies. When we learned about the body's energy system during my naturopathy studies I was intrigued and began to explore it for myself. I remember booking an energetic healing session, and the woman telling me I had some weaknesses in a couple of my areas of my energy field which explained why I struggled being on public transport or in crowded places- It was too overwhelming, and I was privy to too much information I didn't necessarily want to see.
Once I learned to balance my energy field and my energy centers, I was able to interact with the world in a healthier way. I could understand what was my energy and what was other people's. Bonus: I stopped seeing my empathic tendencies as a curse.
If this sounds like you, I've been there. I get how overwhelming it can feel, and I can help.
Energy healing sessions give you the space to just stop and relax while we support your wellbeing on a mind, body, spirit level so you go away feeling lighter, clearer and stronger within yourself..
Client Feedback:
"It is with great pleasure that I write of the wonderful support that Annabel provides her clients. I first started seeing Annabel in her capacity as a naturopath as part of my journey to be as proactive as possible in seeking a way forward with my fertility challenges. Annabel has proven to be incredibly skilled and has provided me with support with my mind, body and spirit. Throughout my time seeing her, I have since experienced her skill and care in Pranic Healing as well as loving every minute of Chakradance with Annabel. She has supported my wellbeing on so many levels as I have journeyed through a very difficult period in my life. I am truly thankful for Annabel and the skills that she shares, thanks so much Annabel" - Karen R
"I must say I was very surprised by just how good a remote healing session was with Annabel. I have had a range of healings over the years, and I would say I'm quite picky. The healing was very effective and had lasting results leading me to have several more healings and then try the Soul Realignment. I found the soul session to be amazing and incredibly helpful. I would recommend healing and soul alignment sessions with Annabel without reservation" Claire
"Annabel is a compassionate and knowledgeable practitioner whose breath work and healing sessions have helped me immensely in managing stress and difficult emotions. I highly recommend her services as she works with her clients to live their best life using naturopathy and holistic treatments."- Karen
"I have been seeing Annabel for several weeks and I can't recommend her services highly enough, I have been undergoing some major spiritual upheaval and seeing her every week has been my saving grace. She is truly insightful and talented and her ability to work with energy and matters of the soul are amazing."- Krystal
"After a session with Annabel, I was blessed with a lighter brighter outlook and feeling of peace.
I've changed my lifestyle with her guidance and support as well.
Annabel's sessions were simply amazing. I'm full of energy, in spite of the heat. And making healthy choices!!
I truly recommend the Mind, Body Soul alignment with her unique energy healing!" - Carole
The chakras are energy centres of the body found in areas of high nervous activity, where they can influence the health of particular organs and body systems through their flow of energy.
Each of the chakras functions independently as well as an energetic system. We can work with the chakras to support physical, emotional and spiritual health.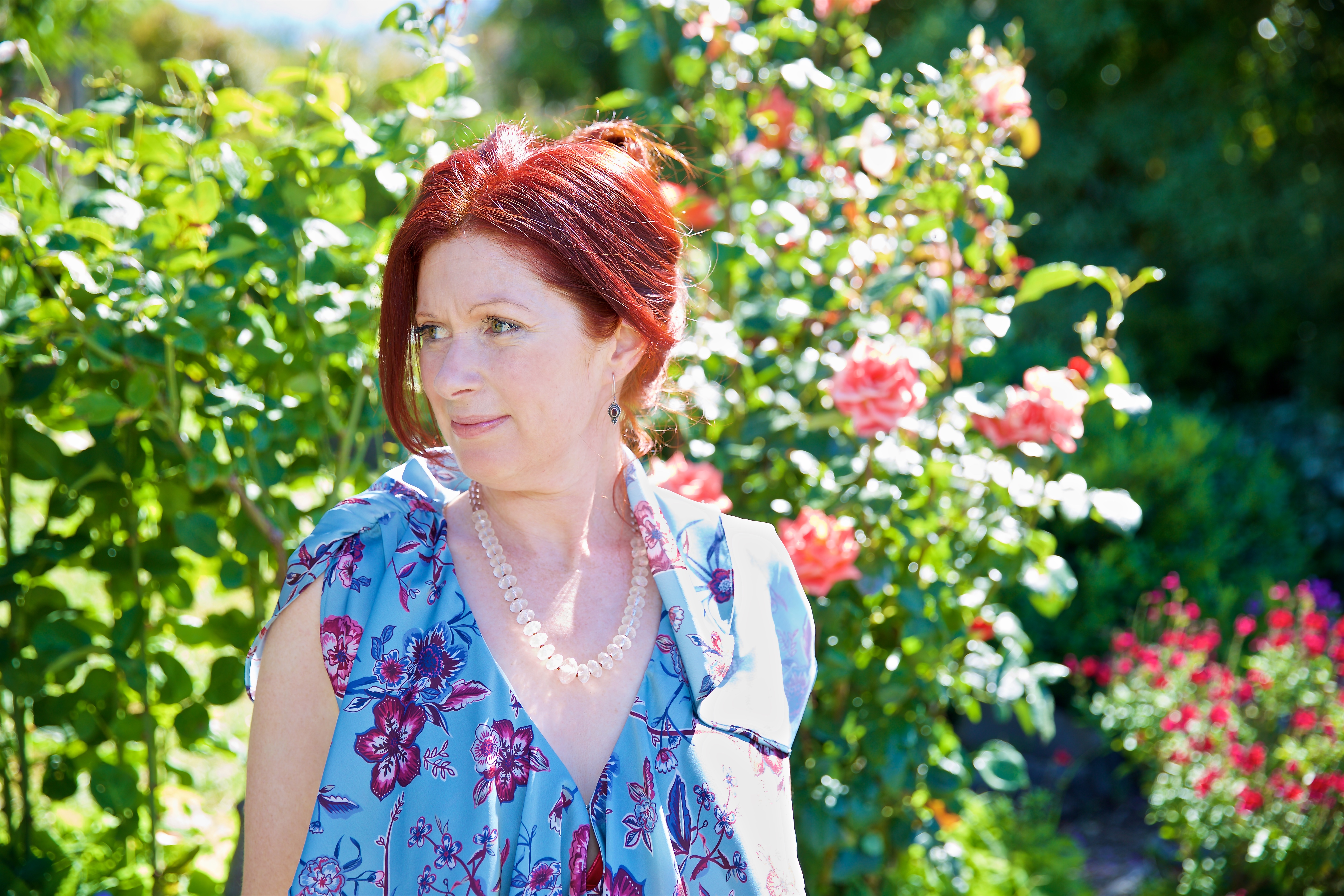 Annabel is a certified Soul Realignment Practitioner and has also extensively trained in a variety of energy healing modalities which she has been practising for over 15 years. She has spent many years studying the chakras and other techniques to bridge the mind/body systems for truly holistic healing.
Naturally empathic and intuitive, she has refined this over many years with the guidance and training of various mentors in energy healing, transformational breathwork, shamanism and the akashic records and brings each of these elements fused with her extensive scientific knowledge of the workings of the physical body into these energy alignment & healing sessions which are available as part of on-going coaching and holistic health packages only. Annabel incorporates her holistic mind/body/soul work in a grounded and practical way to support you to enjoy greater health and wellbeing on all levels.